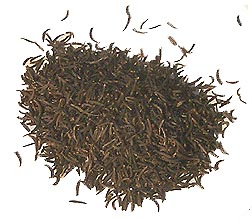 The organic black jeera herb is native to Western Asia and Europe. It has been cultivated traditionally in the hills of India specially in states like Uttarakhand
Black jeera has many beneficial medicinal properties like it is good for the health of stomach, used as an abortifacient, stimulant and a general tonic.
Its fruits are commonly used as flavoring agents in vegetables, bread, meat and even liquors and brandy.
Technical Details
Botanical Name
- Syn. Apium Carvi Linn
Locally Known As
-
Kala jeera
Varieties
- Kerala local, Himgiri, Maran
Nutritional Values
- The fruit of of Apium Carvi Linn contains herniairin, umbelliferone, scopoletin. While the leaves contain glycosides and flanoides. The essential oil consists of carvone in the high percentage of about 45 to 65%.
Certifications
- All our organic products meet the USDA and European Union guidelines. Please contact us for more details
Availability
- Available for both bulk and small orders. Free samples for test and quality check available.
foxyform