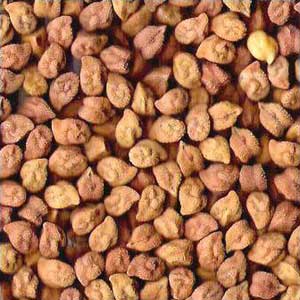 Black chick peas or Cicerarietinum are grown extensively in different geographical locations. The straw of black chick peas also has good forage value
It has rich nutritional values and is an excellent fat free source of pure protein. Men into bodybuilding consume black chick peas regularly to meet the protein requirements.
Technical Details
Botanical Name
- Cicerarietinum
Locally Known As
-
kala channa
Varieties
- Radhey, Pusa 391, BG256, Abrodhi, Udai, Pusa 372
Nutritional Values
- Niacin- 2.30 mg, protein- 21.1 gm, carbohydrates- 61.5 , calcium- 149.0 mg, fat- 4.5 ,iron- 7.2 mg, ribloflafin- 0.14 mg
Certifications
- All our organic products meet the USDA and European Union guidelines. Please contact us for more details
Availability
-OUT OF STOCK.
Price For Indian Consumers
Rupees 110/kg
Powered by

EMF
Contact Form
Report Abuse