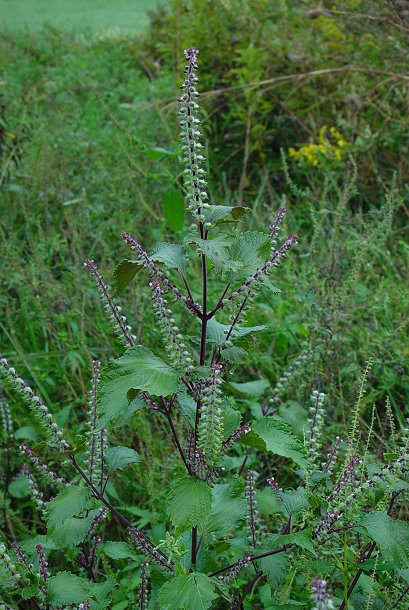 Bhanjeera or Perilla frutescens is a hairy, aromatic crop which attains an height of up to 150 cm. It is cultivated in the higher reaches of the Himalayas and thrives in sandy soil.
Perilla Frutescens seeds are highly edible and oil extracted from them is used in medicine and in cooking. Leaves, flowering tops and seeds are also used to add flavor to recipes.
Technical Details
Botanical Name
- Perilla Frutescens
Locally Known As
-
Bhangjeera
Certifications
- All our organic products meet the USDA and European Union guidelines. Please contact us for more details
Availability
- Available for both bulk and small orders. Free samples for test and quality check available.
Price In India
Price For Indian Consumers Rupees 75/kg
foxyform